Hey members,
First, everyone needs to know this;
We never and enver will push or force people to donate us.
If you want to donate, because you like the clan or you want to keep us alive, then feel free to donate us an amount of money
(even if it is less then 1$, we thank you!)
If your parents forbid you, then just don't donate us.
Step 1: Registering
For donating, you will need to have a PayPal account (
PayPal is trustable
)
If you don't have, you can register one for free on
www.paypal.com
.
You register it with your e-mail that you use, and I think it will be necessary to link a credit-card to it (VISA,MasterCard, ...).
Step 2: Exploring PayPal
You could skip this step, but I think it's usefull if you explore Paypal a bit, and get to know it.
Step 3: Donating us
If you donate us, you will actually donate on my e-mail.
I have a registered account with
alex.delabie@hotmail.com
.
Once you logged in on Paypal, go to the tab Send Money then follow the next images.
Example: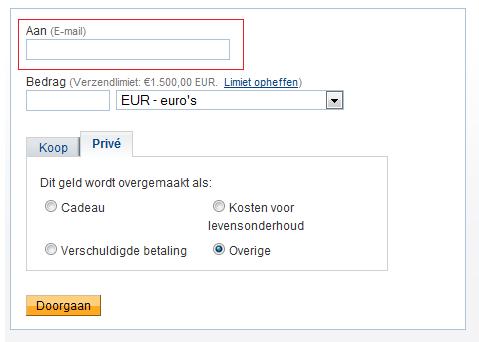 - Enter my email there (alex.delabie@hotmail.com)
- Under my email, type the amount of EURO's you want to donate (I prefer you donate euro's)
*10.00 EUR=14.9936 USD
*10.00 EUR=8.97097 GBP
*10.00 EUR=74.4101 DKK
*10.00 EUR=102.752 SEK
--> If I have to add someone's money use like above here, just give me your country and Ill put it on.
- Then press 'Private' and select 'Other'
- Finally press 'Continue'
* Normally Paypal asks now if you are sure or it is a check if you fill in everything right.
Hope you got a bit smarter ^^

*I'll keep this updated.*

---
Permissions in this forum:
You
cannot
reply to topics in this forum